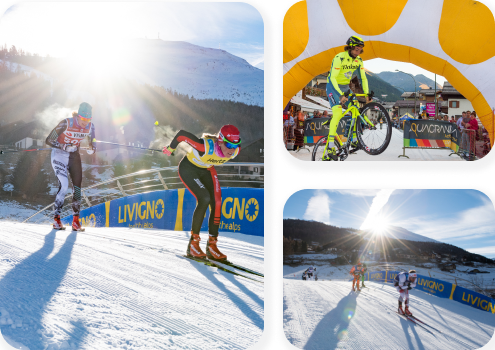 The winter olympics 2026
XXV Olympic Winter Games, also known as Milan Cortina 2026, will be held from 6 to 22 February 2026; Valtellina will be among the big players by hosting several competitions:
LIVIGNO - OLYMPIC VILLAGE
Livigno will be the stage for the Olympic SNOWBOARD and FREESTYLE competitions on the slopes of the companies Mottolino, Sitas-Tagliede and Carosello 3000. Slopes that have crowned Livigno as the kingdom of these specialities thanks to events that attract athletes from all over the world. Just a few metres from the three facilities, an Olympic village will be set up inside which a permanent sports centre will be created for the physical and technical preparation and training of athletes at high altitude.